City & County of Denver
PCL Construction
with Turner Construction
Primary Airport Response Fire Station
Concourse A West & B West
Denver International Airport (DIA)

with Turner Construction
Denver Health Outpatient Hospital

with Whiting Turner Construction
Denver Premium Outlets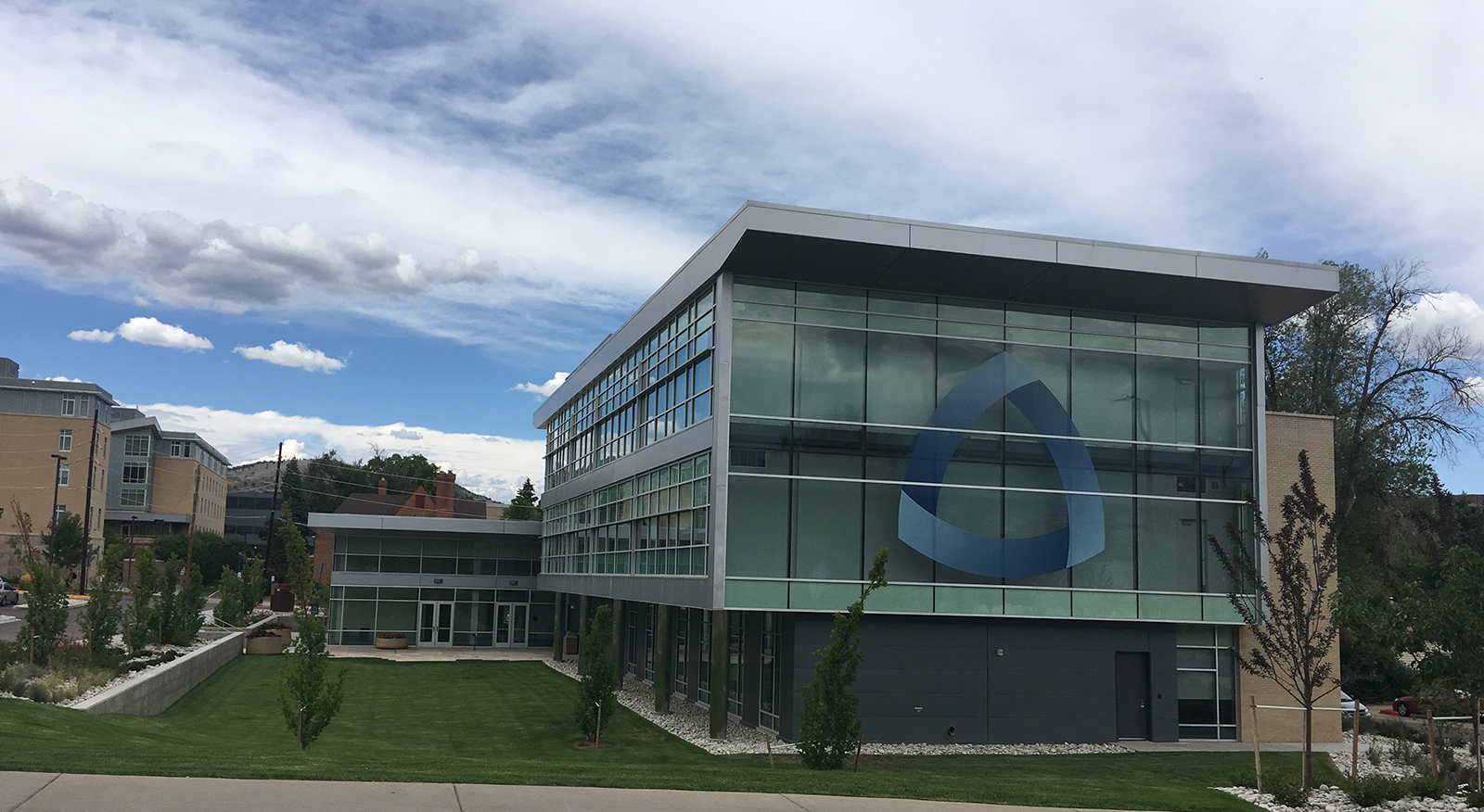 with JE Dunn Construction
School of Mines Welcome Center

with Fransen Pittman Constructors
Erie Police & Municipal Building

with PCL Construction
Denver Transit Pedestrian Bridges

with Palace Construction
Belmar Cityscape Senior Living
THE RAMOS ROOFING
DIFFERENCE
Ramos Roofing, a locally owned and operated Colorado roofing company, is very proud of the quality reputation The Ramos Roofing Company has built in the Colorado Front Range region since 2002.
Our success can be attributed to our commitment to quality supervision, employees, materials, attention to detail, safety, and customer service.
DENVER COLORADO ROOFER – SERVICES
RAMOS ROOFING?
LOCAL ROOFING COMPANY
Ramos Roofing is a local Colorado roofing company.
EXPERIENCED & QUALIFIED
With 20+ years experience, we can execute any roofing job commercial or residential.
VALUE
Save you money by offering transparent and fair roofing service pricing.
AWARD WINNING
Awards include Carlisle Perfection 10 Award, Carlisle Perfection 10 Council, Versico Gold Medal Contractor, BBB A+ Gold Star, 5 Star Ratings & Reviews.
LICENSED & INSURED
We are fully licensed and insured for your protection.
PROFESSIONALS
Professional, courteous, and knowledgeable staff who listen to your concerns.
TRUST
We have earned a reputation of honesty and trustworthiness.
WE'RE HERE TO HELP
We make the entire re-roof, roof replacement, or roof repair process safe, easy, fast, and clean.
FAST SERVICE & RELIABLE SERVICE
Give us a call at (303) 828-1436 and set up your consultation today!
Alfredo is always so thorough in explaining what is done and what is needed. His crew is efficient and did an amazing job on our roof. We have used Ramos Roofing before and will continue to use as they are our go to for roofing. Highly recommend you won't be disappointed!

5 Star Rating, Google Reviews, October 10, 2023

Not only do they have excellent workmanship and stand by their work, but the response when we had water pouring into our house from a hail storm was immediate! The price was more than comparable to my neighbors.

5 Star Rating, Google Reviews, October 10, 2023

Professional, great quality. Ramos Roofing Company took great care of us. Recommend them and will use again.

5 Star Rating, Google Reviews, October 3, 2023

Ramos Roofing did a great job on our roof after the hail storm. They finished quickly, cleaned up very well and were great at letting us know when they would be coming! I also appreciated Jake being here to talk to the insurance adjuster when he came to look at everything! I highly recommend this company!

5 Star Rating, Google Reviews, September 10, 2023

The crew was polite and kept the yards clean. Satisfied with final result and customer service. Highly recommended!

5 Star Rating, Google Reviews, August 15, 2023

I have done work with several of the personnel in The Ramos Roofing Company throughout the past 30 years. They have always been honest, courteous and trustworthy. Based on my past relationship, I would trust them on any project.

Johns Manville, Sr. Technical Services Representative

I have worked with personnel from The Ramos Roofing Company in the past. My experience with them included various built-up roof projects for Denver Public Schools. These projects ranged in size from 20 squares to over 300 squares. During these projects, the personnel were professional and responsive to the needs of the owner/client. The work was installed properly and per manufacturer's / architect's specifications.

V.P., RoofTech Consultants, Inc.

I have been a residential general contractor for the past ten years building new custom homes in the Arvada, Lakewood, Thornton, and Jefferson County areas. Since I discovered Rámos Roofing several years ago, I have used them exclusively for all my projects. I have found Ramos Roofing to be very professional in their entire approach. They offer very competitive pricing, they plan their work so that there are no surprises during the work and they show up on time and are very thorough in completing the work and the clean-up. Alfredo Ramos Jr. is extremely competent and knowledgeable in all aspects of roofing. He usually has answers to technical and code issues at his fingertips and knows where to get solutions quickly for any other potential problems. Probably the most appealing aspect of The Ramos Roofing Company is their absolute commitment to Customer Service. They bend over backwards to see that the customer is happy both during and after the work is done and they are always there even at the hint of a problem. I heartily recommend The Ramos Roofing Company to anyone contemplating new roofs, re-roofs or roof repairs. Their quality and service cannot be beat. I would be available by phone to further discuss the qualifications of The Ramos Roofing Company.

Sexton Builders Inc., President

This crew is on point! Arrived the morning after it snowed to stage things but kept on working. They shoveled snow off of our roof then continued to remove shingles, etc. Ended Day One ready to add shingles the next day. They clean up WELL afterward too. Not a single nail to be found. The job was immaculate, our roof looks beautiful.

5 Star Rating, Facebook Review, April 17, 2019

Ramos Roofing did an amazing job for us! Jose was extremely knowledgeable, very reasonably priced, fast and dedicated to doing the best possible job. I would highly recommend Ramos Roofing to anyone looking to have their roof repaired or replaced.

5 Star Rating, BBB Reviews, September 13, 2018

The Ramos Roofing Company has roofed many of our homes and does an excellent job. His company gets in and gets it done on time. I would recommend his company to everybody.

Bill Most Construction, Inc., V.P.

"Thanks for a great job! The Lakewood inspector said your crew had done a very professional job. He was very impressed with the quality of your work. We would be happy to give a referral anytime."

5 Star Rating, September 2017

Thank you for all your help on our roof. We will gladly recommend your company to our friends and neighbors. Hope all remains well in your very hard work!

5 Star Rating
Trusted & Proven
We are very proud of the reputation The Rámos Roofing Company has built since its inception in 2002 as a Denver Colorado Roofer. Our success can be attributed to our commitment to providing customers with reliable roofing systems. Ramos Roofing has been in business since 2002, and has over 35 years of experience in Colorado roofing.
All Star Reputation
Ramos Roofing is an Accredited BBB A+ Rated Roofing Company, Accredited Business since 07/24/2006. The BBB has determined that The Ramos Roofing Company meets BBB accreditation standards, which include a commitment to make a good faith effort to resolve any consumer complaints.
Leading roofing manufacturers have recognized Ramos Roofing's stellar dedication to the highest quality workmanship possible. Ramos Roofing was awarded the Carlisle Syntec Perfection 10 Award, and Perfection 10 Council, and the Versico Gold Medal Award.
Ramos Roofing consistently strives to provide the highest quality roofing work and customer service to our residential and commercial customers – this commitment to excellence is exemplified in our A+ BBB Rating. Visit our Customer Reviews page to view testimonials that also demonstrate our dedication to quality and customer satisfaction.
Experienced & Licensed
Ramos Roofing is a fully licensed and insured for residential and commercial roofing in Colorado. The Ramos Roofing Company carries general liability and workman's compensation insurance, and is licensed in numerous cities throughout the Denver Metropolitan and Front Range areas.
We have over 35 years experience in Colorado roofing, in both commercial and residential sectors.  We use employees versus sub-contractors, so you know who is doing your roof work and have peace of mind that the job is being done correctly.
Colorado Owned & Operated
Ramos Roofing is a Colorado roofing company, locally owned and operated, and in business since 2002. Our roofing crews are full-time employees versus subcontractors, and we have full control of your roofing project. You can be certain that Ramos Roofing will complete your roofing project safely, correctly, and be assured we will be there when you need us.
Best Roofing Products, Supplies & Warranty
Ramos Roofing uses only the highest quality and leading manufacturing brands of residential and commercial roofing materials and supplies including: Carlisle Syntec, Fibertite, Johns Manville, Versico, Owens Corning, Atlas, CertainTeed, GAF, GenFlex, Grace, IKO, Malarkey, MonierLifetile, Mulehide, TAMKO, Velux, Westile. Our roof material suppliers include ABC Supply, Beacon, Elite Roofing Supply, and Gulf Eagle.
The Ramos Roofing Company provides a 5 Year Workmanship Warranty with all of our residential roof installations. Commercial roof assembly warranties are available in 10 year, 15 year and 20 year. Visit our Warranty page to learn more.
Adams County
Roofers Near Me in Aurora, Bennett, Brighton, Commerce City, Dupont, East Lake, Federal Heights, Henderson, Northglenn, Strasburg, Thornton, Watkins, Welby.
Arapahoe County
Roofers Near Me in Bow Mar, Centennial, Cherry Creek, Cherry Hills, Englewood, Glendale, Greenwood Village, Littleton.
Boulder County
Roofers Near Me in Boulder, Gunbarrel, Lafayette, Longmont, Louisville, Lyons, Niwot, Superior.
Broomfield County
Roofers Near Me in Broomfield
Clear Creek County
Roofers Near Me in Blackhawk, Conifer, Idaho Springs,
Denver County
Roofers Companies Near Me in Denver
Douglas & Elbert County
Roofers Near Me in Castle Rock, Castle Pines, Elizabeth, Franktown, Highlands Ranch, Larkspur, Lone Tree, Louviers, Parker, Sedalia, The Pinery.
El Paso County
Roofers Near Me in Colorado Springs
Jefferson County
Roofers Near Me in Applewood, Arvada, Edgewater, Evergreen, Golden, Ken Caryl, Lakewood, Morrison, Westminster, Wheat Ridge,
Larimer County
Roofers Near Me in Berthoud, Fort Collins, Loveland
Weld County
Roofers Near Me in Dacono, Erie, Frederick, Firestone, Fort Lupton, Greeley, Hudson, Johnstown, Keenesburg, Lochbuie, Mead, Miliken, Platteville, Roggen, Windsor,