Hail Storm Red Rocks
Dozens of concertgoers were injured from apple-sized hail that hit the Red Rocks Amphitheater during a Louis Tomlinson concert.
It was described as 'straight out of a horror movie'
Video of the hailstorm was posted to social media showing people racing to take shelter and others covering their heads with boxes taken from merchandise stands. "I have bruises and welts all over my back and legs," concert attendee Jess Thompson wrote in a post.
Another concertgoer, identified by the Denver Gazette as Nicole, posted a similar account: "It started pelting people with hail … and I luckily found shelter under a sign. I am bleeding and have huge bumps on my head from the hail."
In a statement posted to Twitter, the West Metro Fire fire department said: "Seven people [were] transported to area hospitals with non-life-threatening injuries. A total of 80 to 90 people [were] treated on scene. Injuries include cuts and broken bones."
The newspaper said loudspeaker announcements advised people to come back to the amphitheater after receiving an all-clear, only for a second wave of hail to send them running for cover again less than an hour later. Officials canceled the concert at that point.
You may need hail damage roof replacement in Morrison, Evergreen, Conifer, Bear Creek, Green Mountain, Lakewood CO – 80228, 80465, 80437, 80439, 80433 – due to the severe hail and rain that occurred on May 9-10, 2023.
Major thunderstorms swept through Jefferson County causing significant hail damage to roofs, autos, and more in Jefferson County of Colorado. Damage was reported in Morrison, Conifer, Evergreen, Green Mountain, Bear Creek Colorado.

Tonight was the scariest night of my life. It started pelting people with hail at Red Rocks and my sister and I luckily found shelter under a sign. I am bleeding and have huge bumps on my head from the hail. Hoping everyone made it out safely. pic.twitter.com/jong1SBuYd

— nicole (@nikkitbfh) June 22, 2023
Advantages of Hail Damage Roof Replacement Jefferson County CO
Many homeowners will require hail damage roof replacement in Jefferson County CO due to the recent storm. In many ways, homeowners can look at a hail damaged roof as an opportunity instead of a burden.
If you have suffered hail or rain damage to your roof, this can be an great opportunity to transform an old roof system into a higher quality, new technology, and more beautiful roof increasing your home's value and curb appeal at a significant cost savings. With a sizeable payout from your insurance company, you can upgrade your current roof into a luxury roofing system.
The latest roofing technologies can significantly enhance the value of your home because of their appearance, performance, durability, and environmental advantages. The new roof will be beautiful and because of the impact resistance and class A fire rating, it will help reduce insurance costs for you in the future.
Combining all these advantages of a new roof – reduced insurance costs, increased home value, insurance company contribution, makes an upgrade to luxury roofing materials an easy decision for homeowners.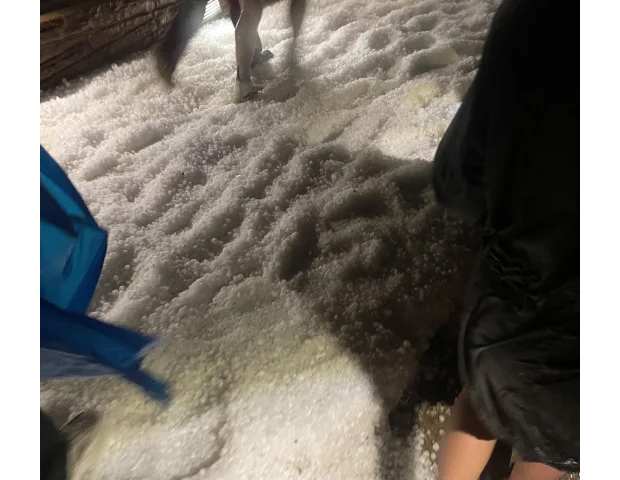 Hail Damage Roof Repair Contractors Morrison, Evergreen, Conifer, Green Mountain, Bear Creek, Lakewood CO
Ramos Roofing, hail damage roof repair contractors in Morrison, Evergreen, Conifer, Green Mountain, Bear Creek, Lakewood CO, has been providing roofing services to Colorado customers since 2002. As a result, our experience, knowledge and professionalism enables us to make sure the homeowner has peace of mind about the hail damage roofing repair process.
We use the finest roofing materials from leading manufacturers such as CertainTeed, GAF, Johns Manville, Malarkey, Owens Corning, TAMKO, Westile and more.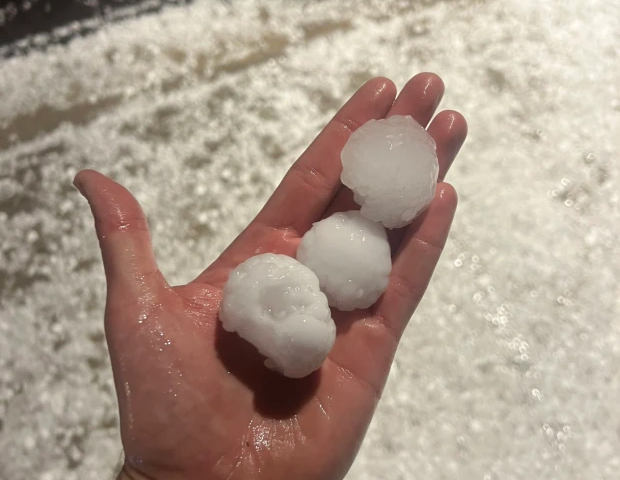 Free Hail Damage Roof Inspection in Morrison, Evergreen, Conifer, Green Mountain, Bear Creek, Lakewood CO
Ramos Roofing, a respected local Colorado roofing company since 2002, offers free hail damage roof inspection Jefferson County CO and evaluation for your home or business. If your roof experienced hail damage, it is highly recommended that you get a full roof inspection by roofing professionals to determine if your roof system needs replacing or repairs.
We are also fully licensed and insured, have a BBB A+ rating, a Owens Corning Preferred Contractor, and Certified Applicators for Carlisle, FiberTite, Johns Manville, Versico. Ramos Roofing has won numerous awards and has excellent reviews.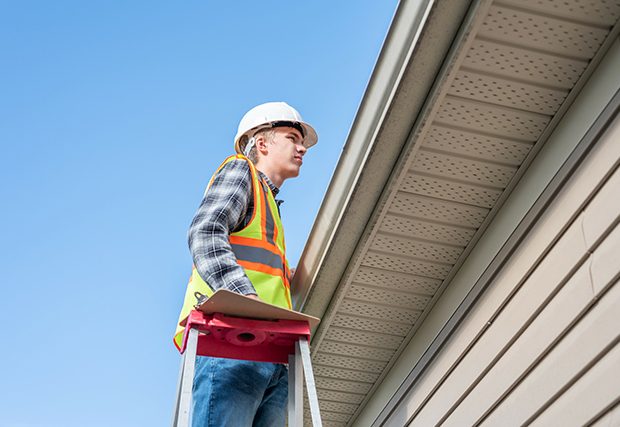 Hail Damage Roofing Insurance Claim Specialists
The professionals at Ramos Roofing are hail damage roof insurance claim specialists in Morrison, Evergreen, Conifer, Green Mountain, Bear Creek, Lakewood CO. Our experts can assist you in the roof claims rocess with your insurance company. We have been assisting residential and commercial customers with their roofing insurance claims since 2002, and we will ensure that you get all the money you deserve to restore your roof to its original condition. When a roof is damaged due to a hail storm, the can be stressful and burdensome experience for the homeowner because it is something they have not had to deal with previously, and are unfamiliar with the process.
Homeowner's have to consider many issues:
1. How am I going to get time to meet with roofing contractors?
2. Which roofing contractor to choose? Are they local or a storm chaser?
3. Is the roof contractor licensed and insured?
4. Will our home's landscaping be damaged during the roofing project?
5. What costs will I endure?
Ramos Roofing solves these issues for you.
1) We will schedule an inspection time convenient for you.
2) Ramos Roofing is a local Colorado company in business since 2002.
3) Ramos Roofing is licensed and insured roofing contractor in Colorado.
4) We restore your yard back to its original condition.
5) Our inspectors ensure that adjusters don't miss any damage.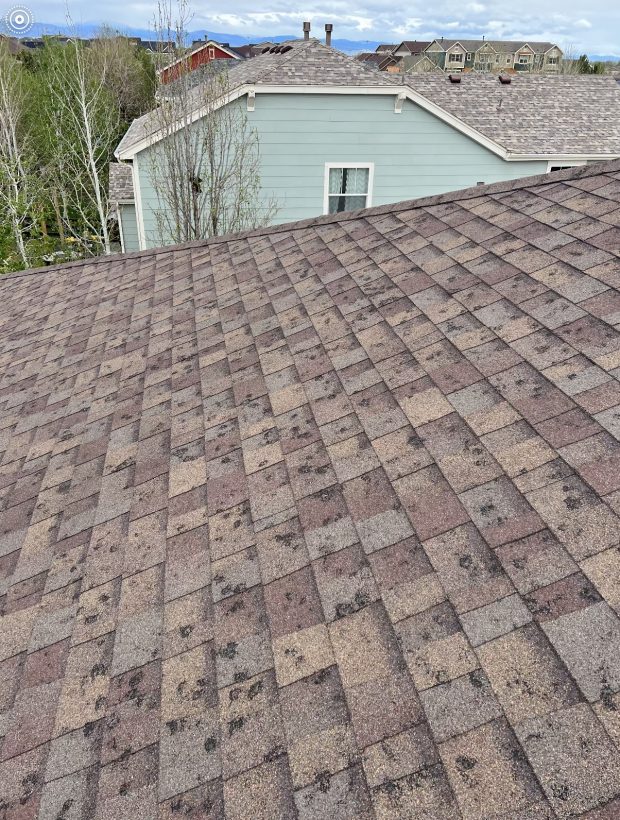 Contact Ramos Roofing
To schedule a hail damage roof estimate and inspection, or for more information contact us at your earliest convenience. We provide complete commercial and residential roofing services in Morrison, Evergreen, Conifer, Green Mountain, Bear Creek, Lakewood CO in Jefferson Countys of Colorado. See our Roofing Service Areas.