Commercial Roof Brands & Types
We use the highest rated brand manufacturers for our commercial roofing materials and supplies. These include Atlas, Carlisle Syntec, FiberTite, GAF, GenFlex, Johns Manville, Mule-Hide, Owens Corning, TAMKO, Versico.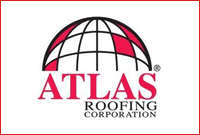 Atlas provides premium quality roofing and insulation products for distribution throughout the world. If you want the best for your home and the environment you've found it with Atlas. Atlas has designed products that not only give your home the curb appeal you desire, they give you the peace of mind needed.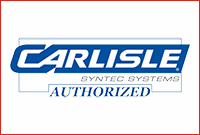 Carlisle SynTec Systems has been the leader in the commercial single-ply roofing industry for more than 50 years. It continues to lead the roofing industry today by providing its customers with superior roofing systems through a select network of manufacturer's representatives, distributors, and applicators.
FiberTite builds roofing membranes differently. For over three decades, FiberTite has set the performance standard in roofing with the proven use of Elvaloy KEE. FiberTite Roofs have been performing flawlessly since 1979 across the country.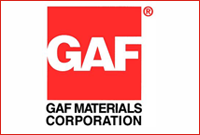 Professional installers have long preferred the rugged, dependable performance that only a GAF roof can offer, and have made it the #1-selling brand in North America.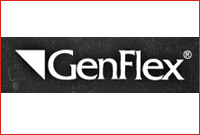 GenFlex Roofing Systems is a leading, full-line supplier of high quality single-ply roofing products for the commercial roofing market.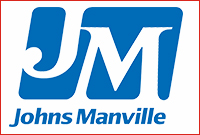 Johns Manville is a leading manufacturer and marketer of premium-quality insulation and commercial roofing, along with glass fibers and nonwovens for commercial, industrial and residential applications. Our history goes back to 1858, when the H.W. Johns Manufacturing Company began operations out of a tenement building in New York City.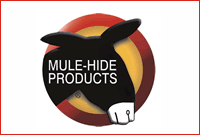 Mule-Hide® has been one of the most trusted names in low-slope roofing since 1985. The long-held promise of performance behind the Mule-Hide name, trusted in roofing since 1906, continues today with premium quality low-slope products that meet the current and emerging needs of the design community.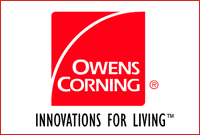 Make your roof rise above the rest with Owens Corning's beautiful, durable roof shingles and related accessories. Owens Corning offers an array of quality roof shingles and accessories for residential and commercial customers.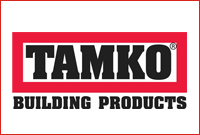 TAMKO Building Products, Inc. is a leading manufacturer of residential and commercial roofing products. More than 65 years of success is the direct result of teamwork, enduring relationships with customers, suppliers and employees, and their commitment to Six Sigma continuous quality improvement with its foundation based on the total quality management principles of Dr. W. Edwards Deming.
Versico was formed in 1993 through the acquisition of a major single-ply roofing company. Now, more than twenty-five years later, Versico has positioned itself as one of the top three single-ply roofing system manufacturers in the U.S. by focusing its efforts on quality products and exceptional service. Versico has been instrumental in the development of today's leading technologies in the commercial roofing industry.
Roofing Types
We perform commercial new roof installations, roof repair, re-roof, roof replacement, restorations, and new roof installations in the Colorado Front Range and Denver metro areas with the following commercial roofing types and technologies.
Built-up Membrane, Modified Bitumen Membrane Construction, Elastomeric Membrane Roofing, Weldable Thermoplastics.
Low Slope
EPDM
Flat
PVC
TPO
Contact Ramos Roofing
To schedule a roof estimate and inspection, or for more information contact us at your earliest convenience. We provide complete commercial and residential roofing services in Adams, Arapahoe, Boulder, Broomfield, Denver, Douglas, El Paso, Jefferson, Larimer, and Weld Counties in Colorado. See our Roofing Service Areas.